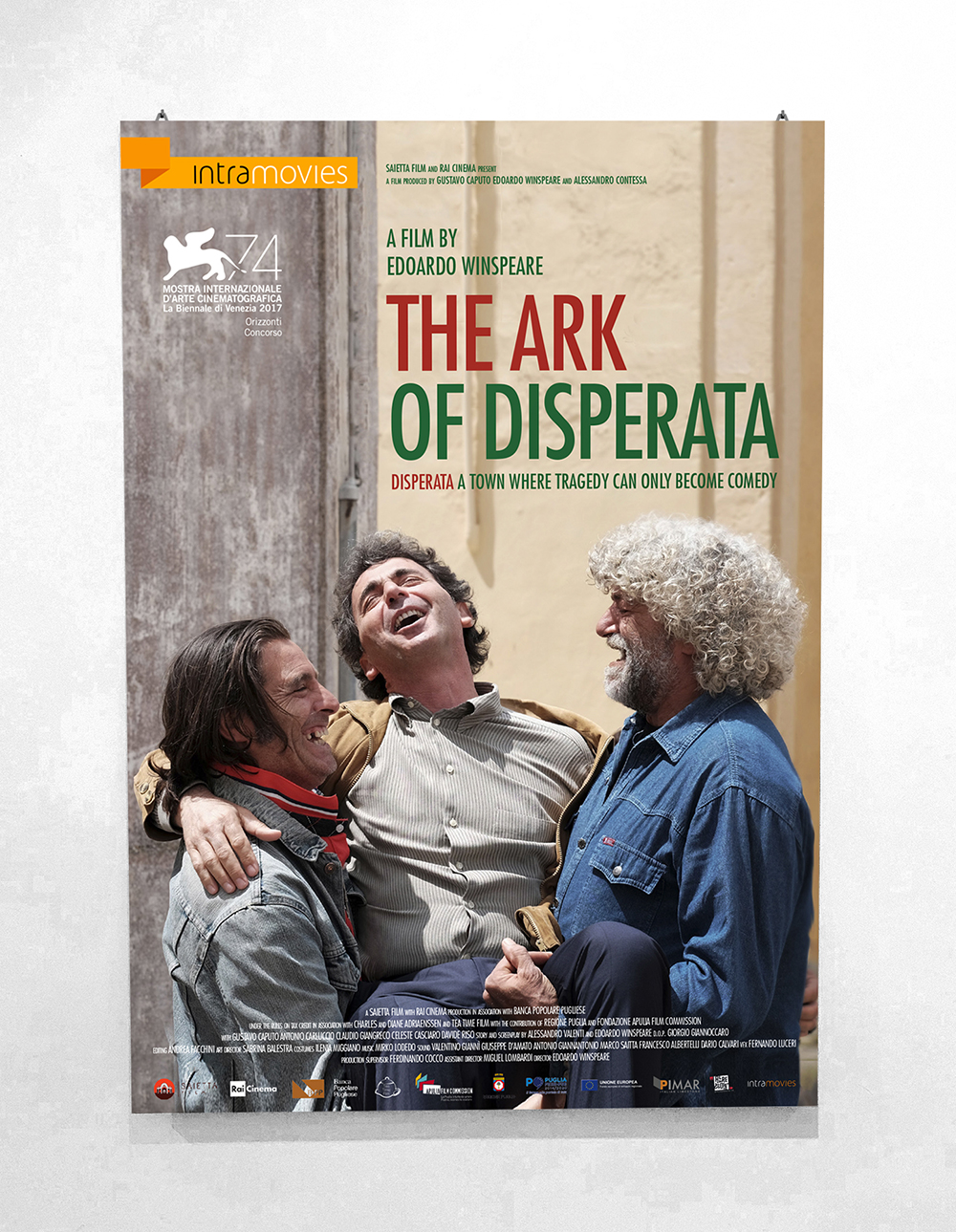 The Ark Of Disperata
International Poster
In a small godforsaken town in southern Italy called Disperata, Filippo, the melancholic mayor feels terribly inadequate in fulfilling his duties. The only glimpse of light in the overall gloom is his love for poetry and teaching literature to prison inmates. That is where he meets Pati, a low-level criminal; both Pati and his brother Angiolino share the dream of becoming Mafia bosses. Their encounter with art, however, changes everyone, and an unusual friendship among the three, leads them to make courageous decisions. The life of shy Filippo has been turned upside-down for good and he dives in headfirst, at last surrounded by a calm silence and not by fears. This unusual relationship heralds a rebirth of the small community of Disperata.